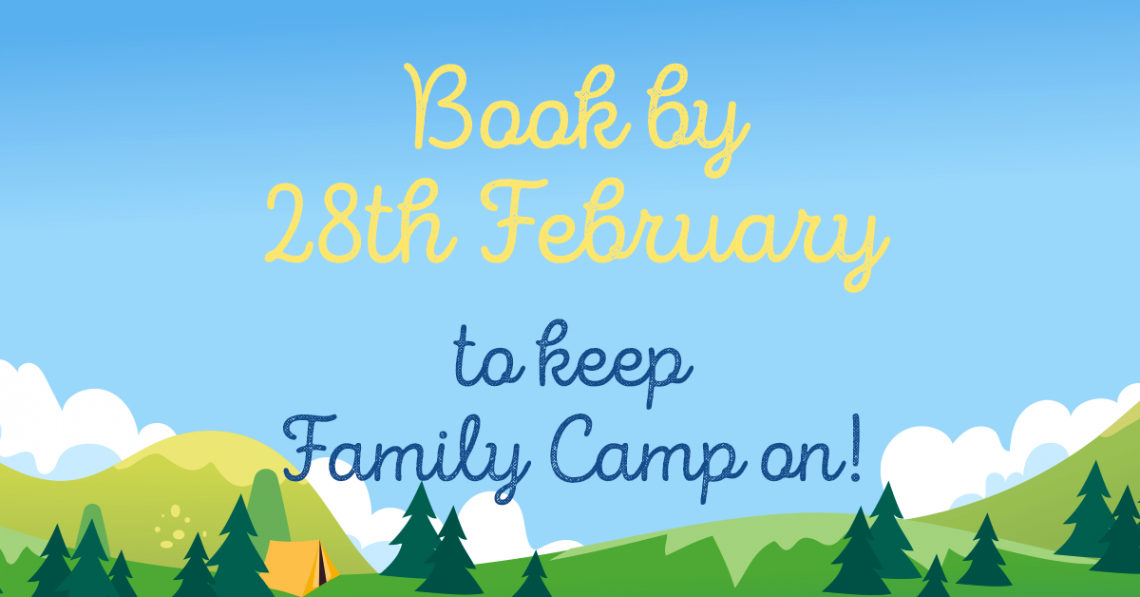 We know lots of you are excited to attend our first Taking Ground Family Camp in the north east of England this year. To all those who have booked and made the best of those early bird prices, thank you!
However, to those who are thinking of coming and have not yet booked… we need you booked in by 28th February, otherwise the camp may not be able to go ahead.
As a family of churches, we know what a fantastic opportunity this camp will be to grow together, build faith, and make connections across our north east sphere of Salt & Light UK. It would be a real shame not to be able to make this happen, so make sure you are booked in!
You can find more information on the camp, including (low) prices and the booking link, here.
If you are already booked in, why not be an ambassador for your church and encourage others?