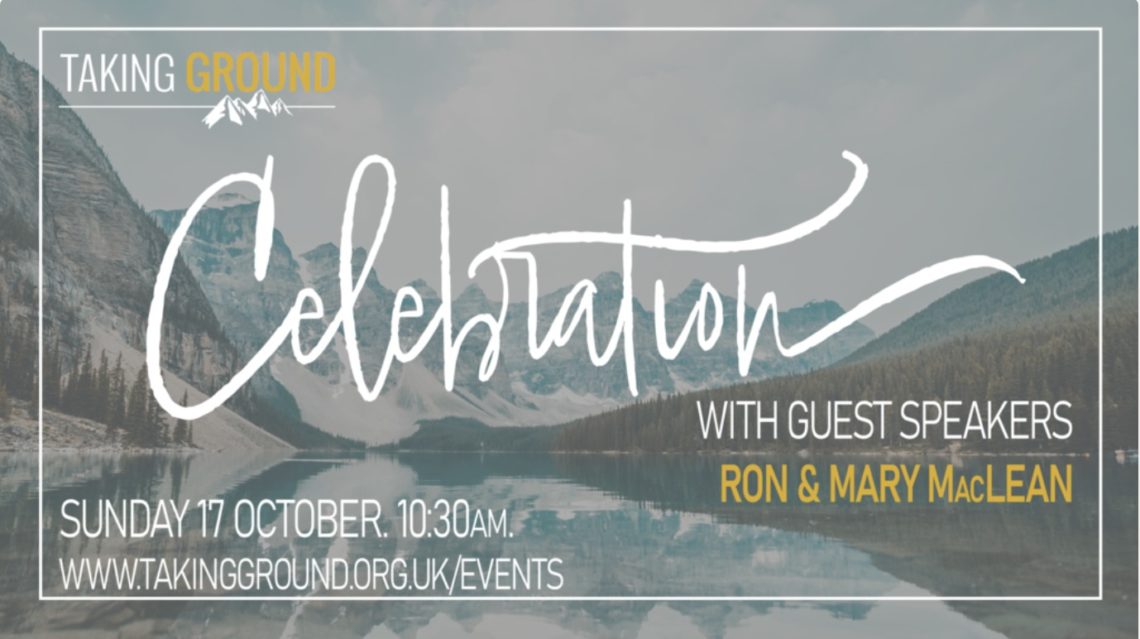 Come and gather with the other churches in our Taking Ground family. We're looking forward to a great time in God's presence, worshipping together and hearing from our guest speaker, Ron Maclean.
Sunday 17th October from 10:30 – 12:00.
For more information and to book, visit the event page here.